I just came across these embroidery hoop paintings that I almost forgot about.....
It's time for them to go out into the world and this new product line would be the perfect way for these sweet, little girls to do so.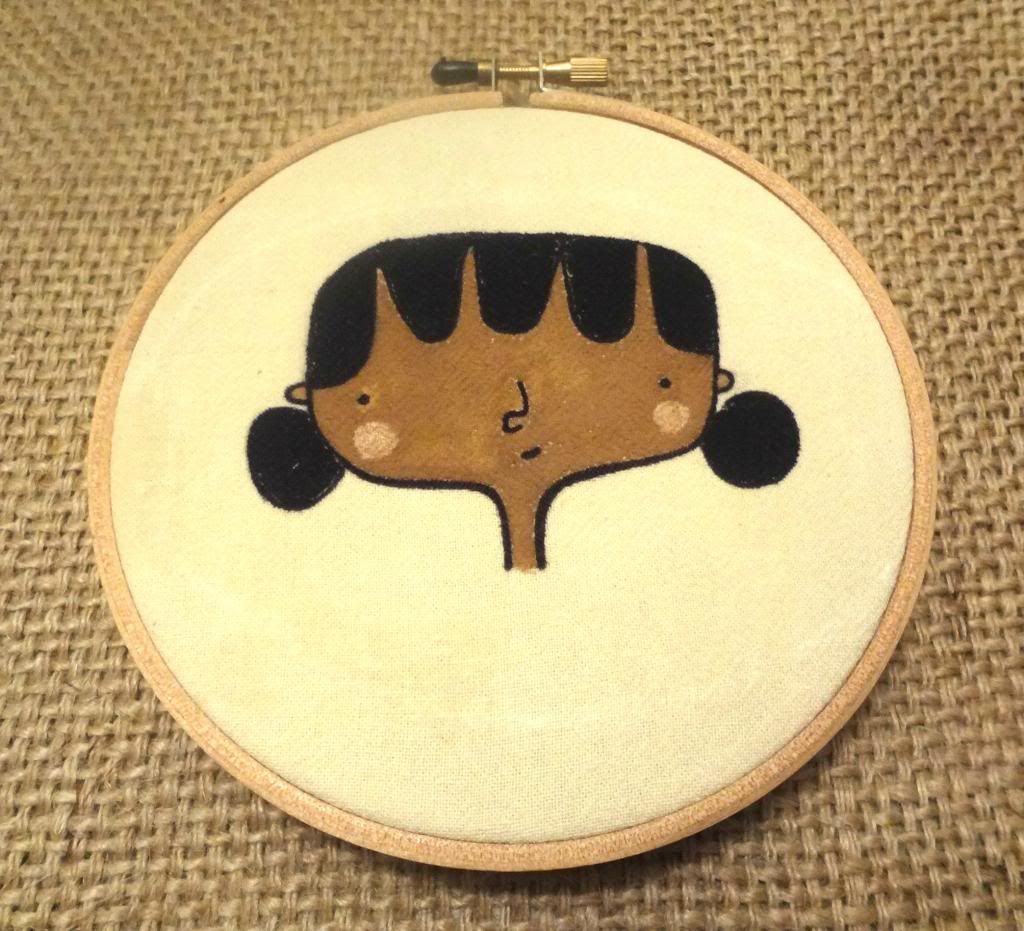 Hmmmmm.........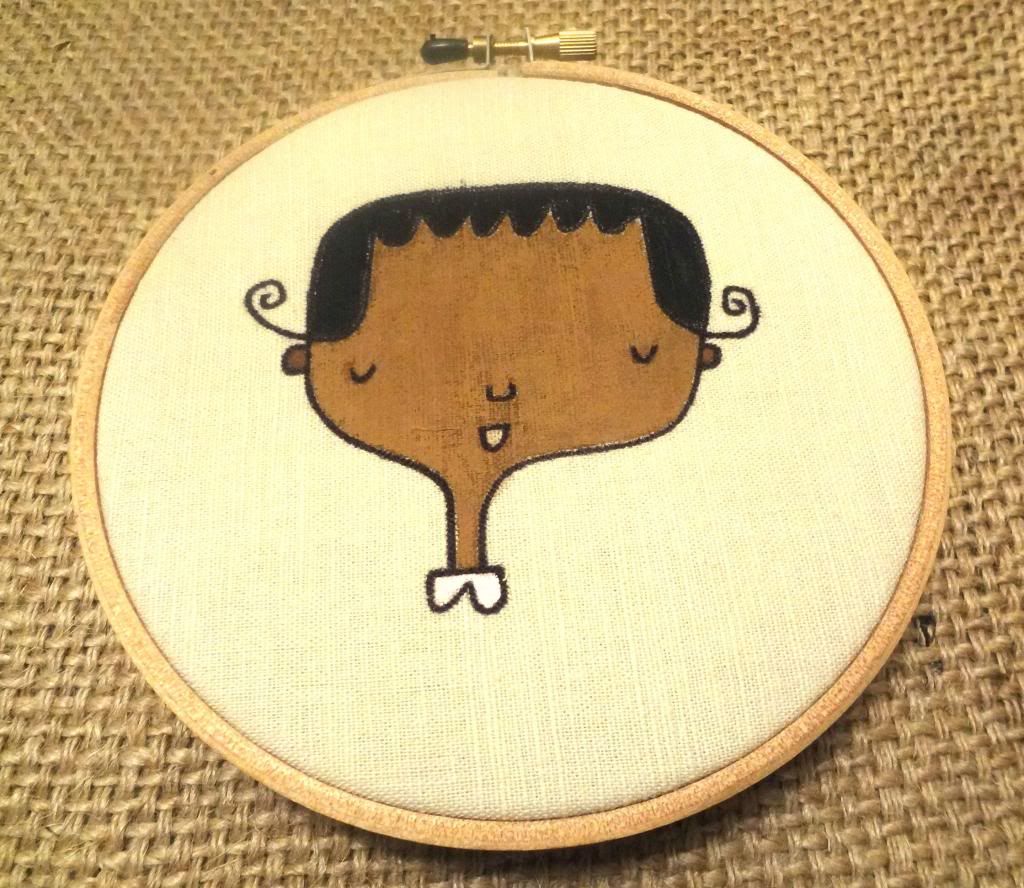 I think I'll turn them into something other than paintings.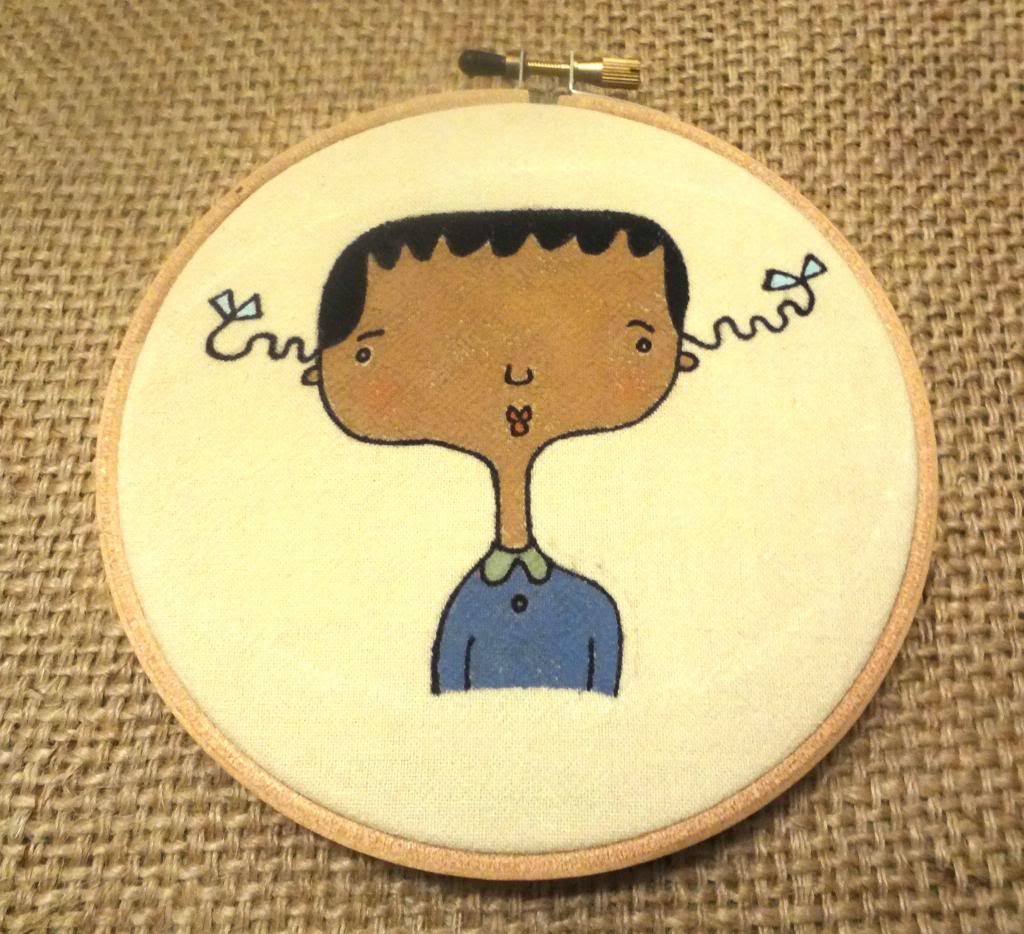 I'm going to give them bodies, limbs, some clothes and go from there.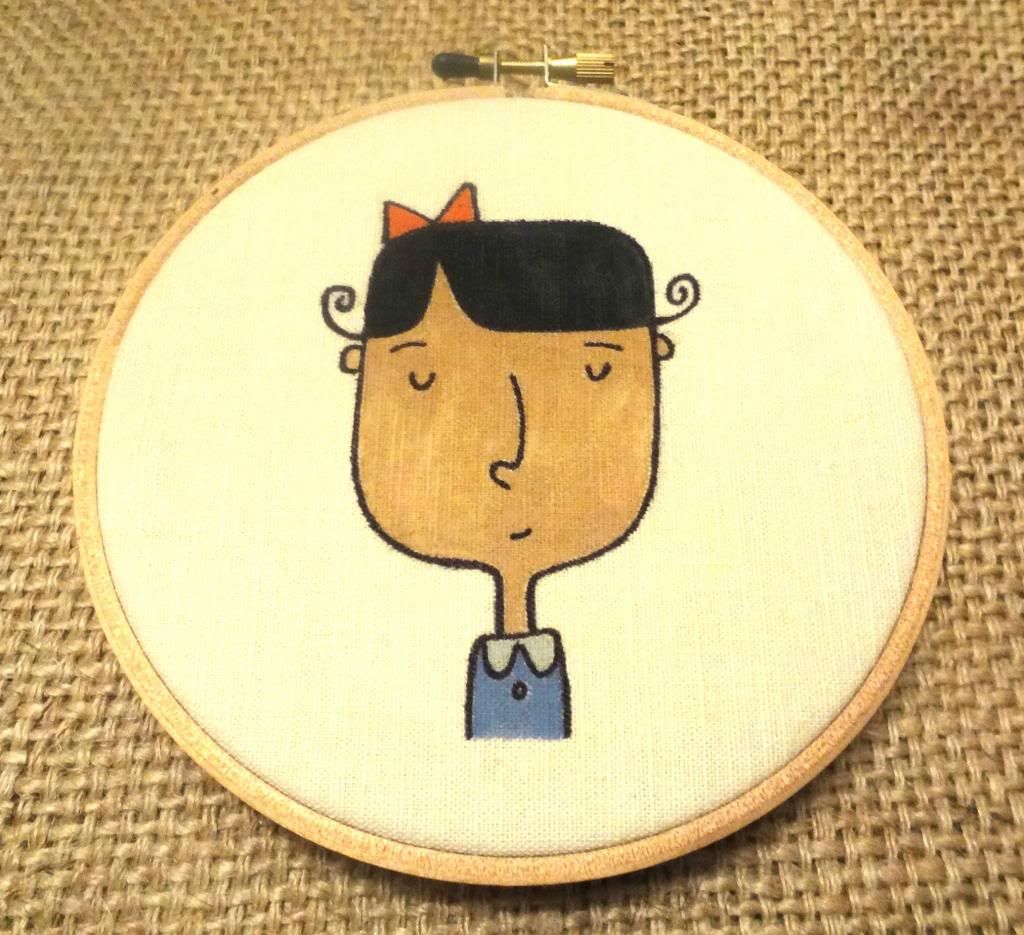 Sooooo stay tuned.....