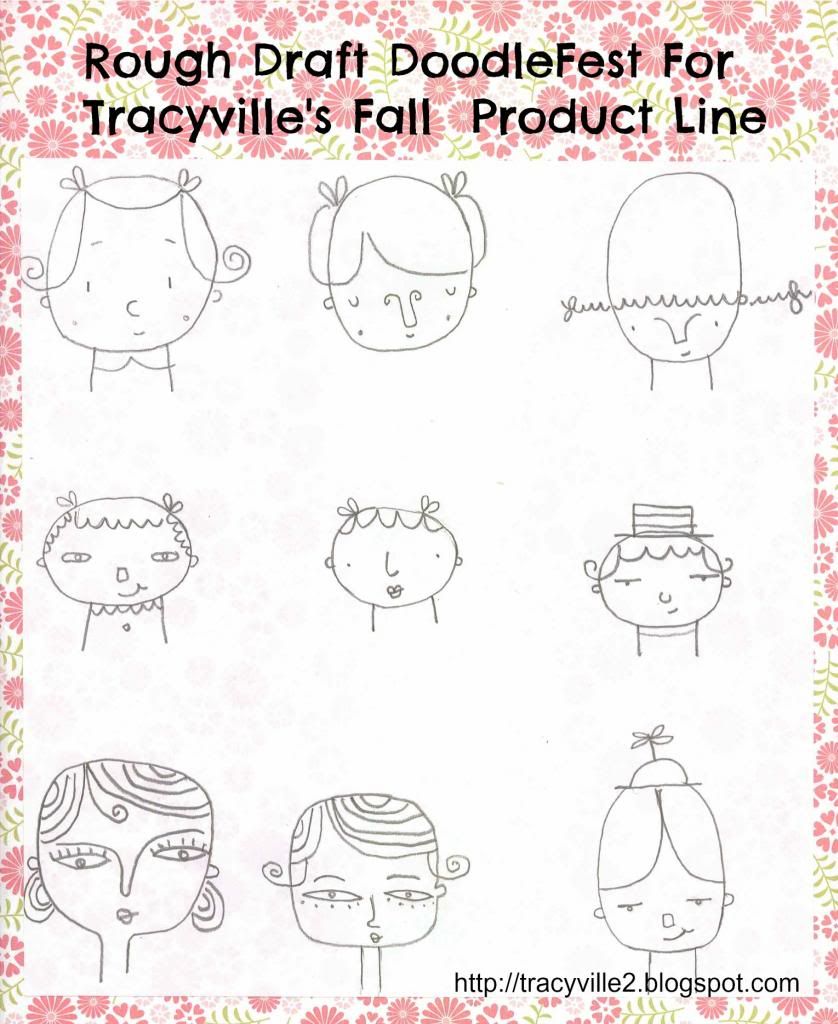 Remember how I said that I was going to be sharing this whole product-line-handmakery-adventure with you?
Well, this ride has begun. What you see here are some rough sketches....really rough sketches of what will be incorporated into the final products. Actually, some of the characters will make it through a few drafts and others will not be cast in the final production, if you will. It's kind of like a photo shoot. How many of the photos will you actually be able to use from the shoot? Uh, not nearly as many as you took. (lol)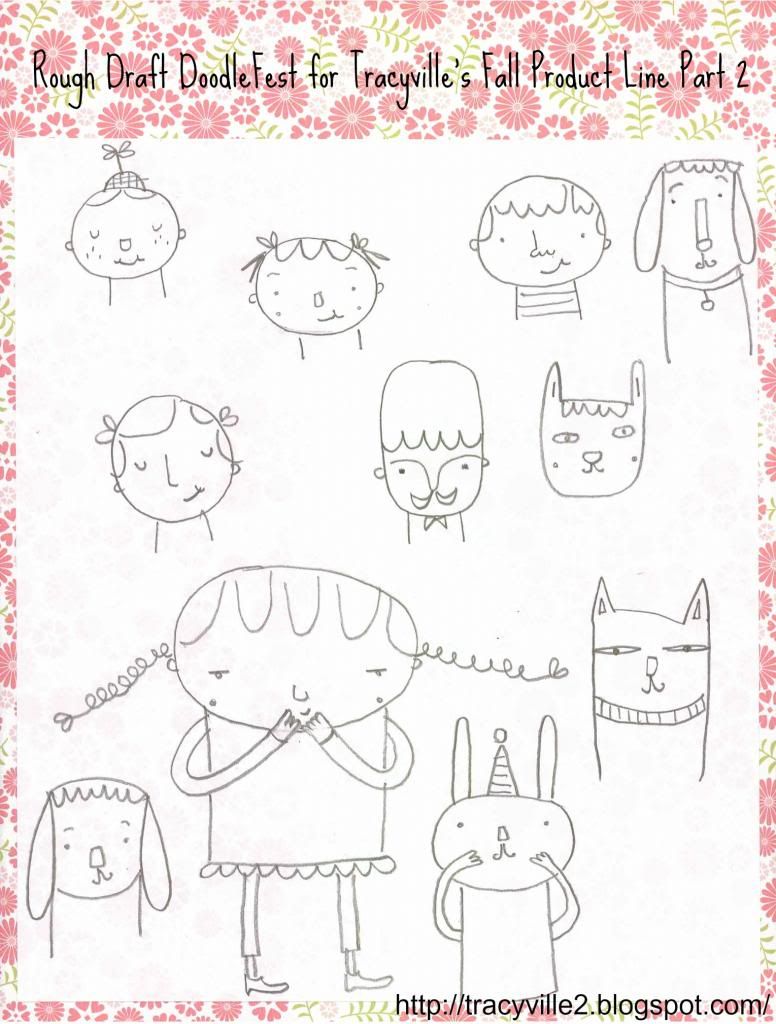 I love this whole process. Conceiving something, sketching it out, doing revisions, seeing how it changes and grows into something that I'll [hopefully] love and then finally constructing the product.
The other thing I love is character development. That's my favorite thing ever! I'm so happy to be creating an entire product line because I get to go wild and create all types of fun characters. That said, it would be very easy for me to veer off and go a bit overboard and get all abstracty and stuff and create characters that don't look anything like my usual style, so I'll have to try and maintain some kind of structure so that the characters tie into one another and look to be from the same family, so to speak. Well, we'll see what happens and what directions I go in, so hang on. The adventure is just starting. :D