Today, I'm going to show you how to turn a everyday brown paper lunch bag into a sweet holiday gift bag. Believe me, it's as easy as 1, 2, 3.
. brown paper lunch bags (or color of choice)
. decorative papers


. paper punch (aka lever punch - mine is scalloped)
. bakers twine, jute or yarn of choice
. scalloped scissors (optional)
1. Cut your decorative paper 3 inches high by the width of your paper bag (mine is 5 1/8").
2. Using your paper punch cut-outs on the back side of your bag.
3. Use your glue stick to rub the inside of the bag where around the circulur areas that you just punch with the hole puncher.
4. Carefully insert the decorative paper that has already been cut to size and leave allowing about 1/2" stick out of the bag. Press down to secure the paper to the glue. Use your fancy edged scissors, trim across the bottom edge that is sticking out from the bag. This gives an added bit of sweetness, but is totally optional.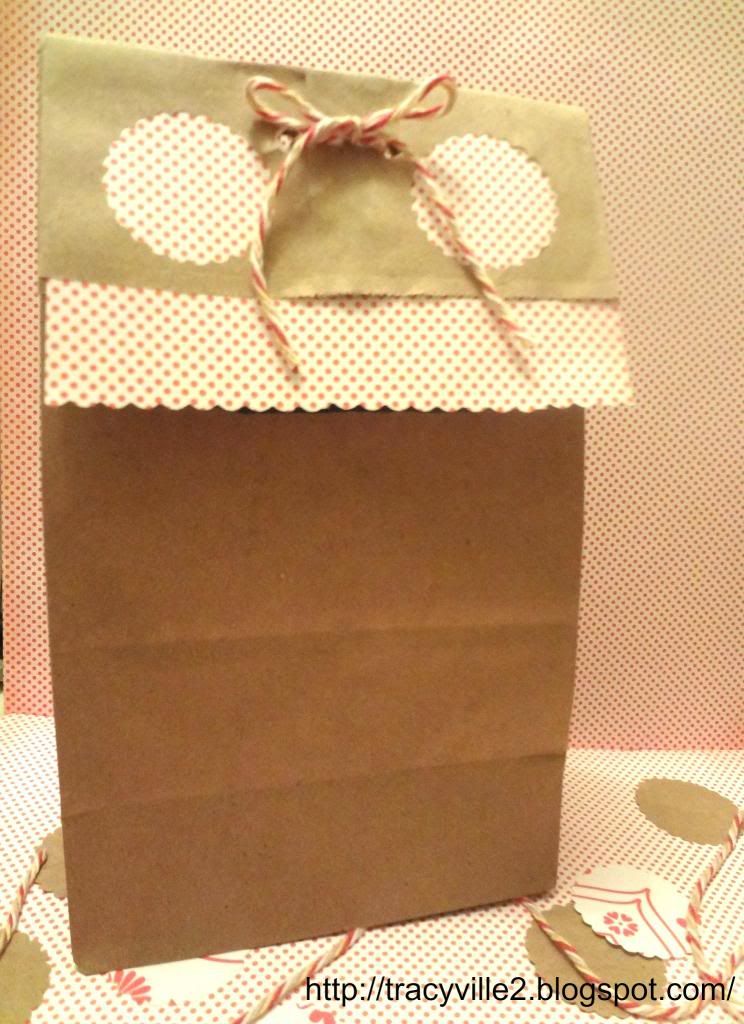 Fold down the flap to your desired length and using your hole punch, punch between the circles. Insert your twine for an added effect and for security against people who want to get a peek at their gift.