The projects you can do with t-shirts are truly numerous.
Today, I'm going to show you how to turn an unwanted t-shirt into an upcycled, hot, fringed, infinity scarf. Best of all, this project will take you only minutes to make from beginning to end. Yay! Let's get to it. :)
MATERIALS
. t-shirt
. scissors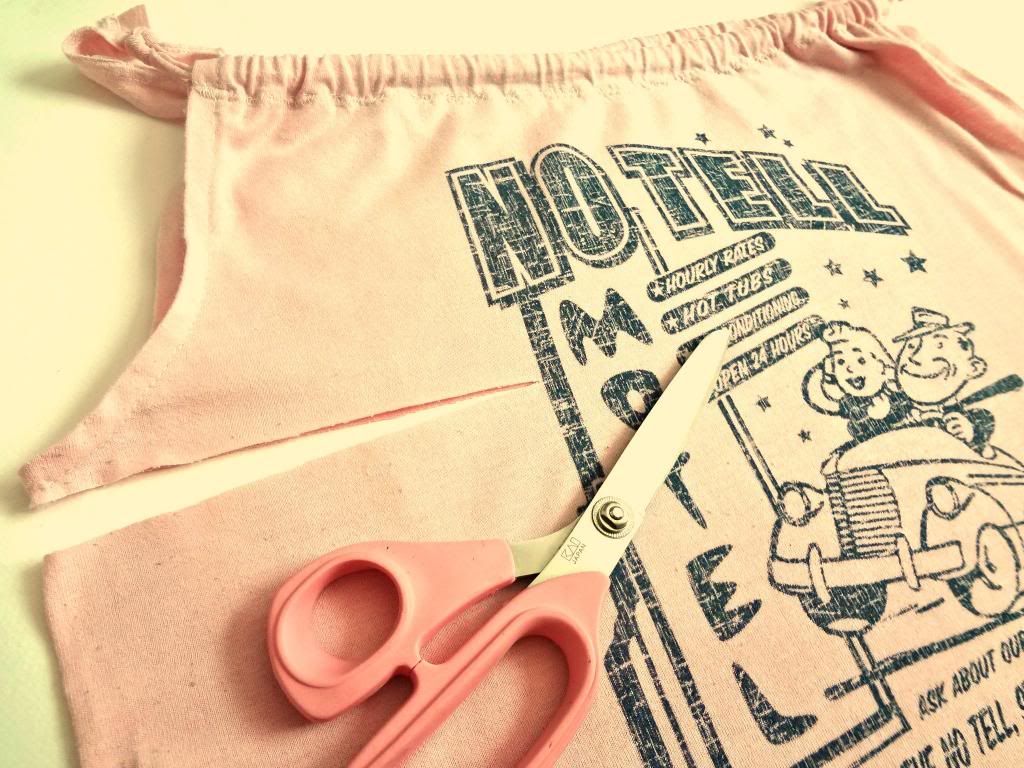 INSTRUCTIONS
-Cut across the entire t-shirt under the sleeves.
-Cut off the hem from the bottom of the t-shirt. (Mine has already been cut off from a previous project.
-Cut strips across the bottom and top of the t-shirt 1/2" apart.
-Pull each strip taughtly and they will curl up. Notice how the strips lay flat on the surface, but when you pull each one, they elongate and curl up.
-Put around your neck and enjoy!