Got any old wool sweaters that you no longer want or that have shrunken up to the point where you can no longer use them? Go dig 'em out because we got stuff to upcycle people. First project for our designated wool sweater - this sweet business card case. It's ridiculous how simple this is, so let's get to it...
MATERIALS
- unwanted wool sweater or wool scrap (like mine)
- 1 button (I actually used 2 buttons and layered 1 on top of the other)
-scissors
-straight pins (sorry I forgot to put the in this photo)
INSTRUCTIONS
. Cut out a rectangle that's about 4 1/2" w x 6 3/4" l. Snip off the corners of one end of the wool square. Be careful not to cut off too much. This will be the top flap of your case.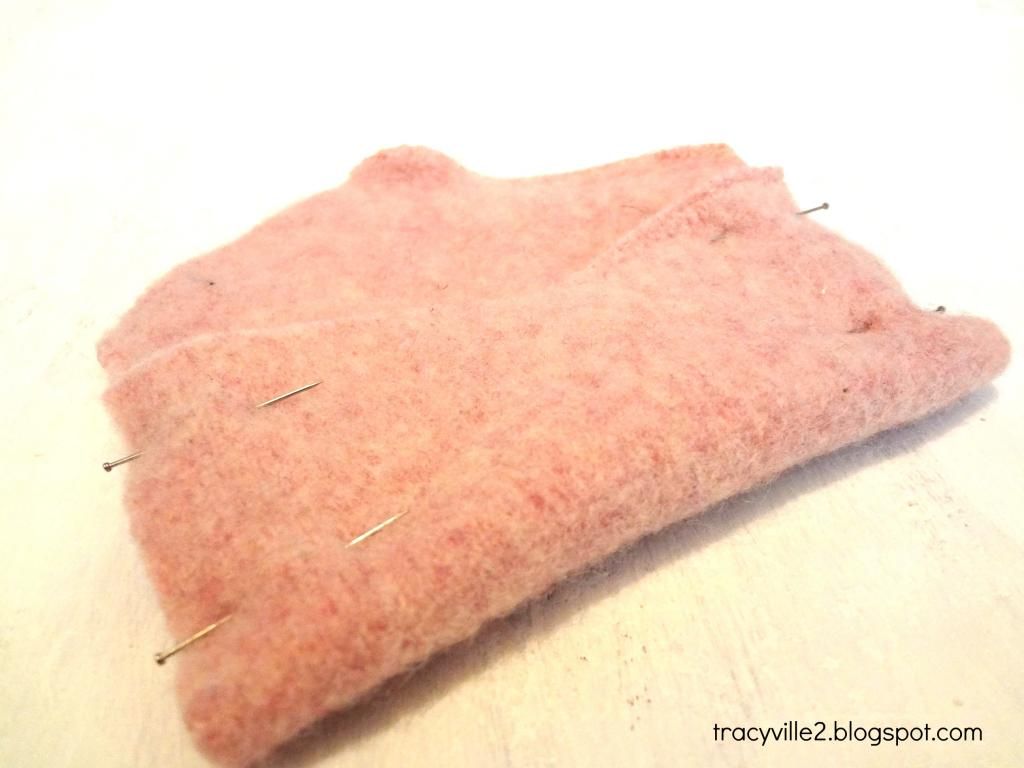 . Fold the bottom end of the purse up to where your flap is and pin the sides in place. (Test it out by folding the top flap over to see if it's it's where you want it to be).
. Sew both ends of the case using the first line on your sewing machine as your guide.
. Sew a button in the center of the bottom lap. Fold the top flap over the button and mark with a pencil where your buttonhole will go.
. Cut a slit that (you just marked) for your buttonhole. WARNING! Do not cut the slit the same size as your button because the button will have a easier chance of coming out of the "buttonhole". So cut the buttonhole a bit smaller than your button.
That's it Tracyvillagers! An easy-peezy business card holder. Stay tuned for Part 2 tomorrow where we're going to do what? Embellish, of course! See ya mañana. :D