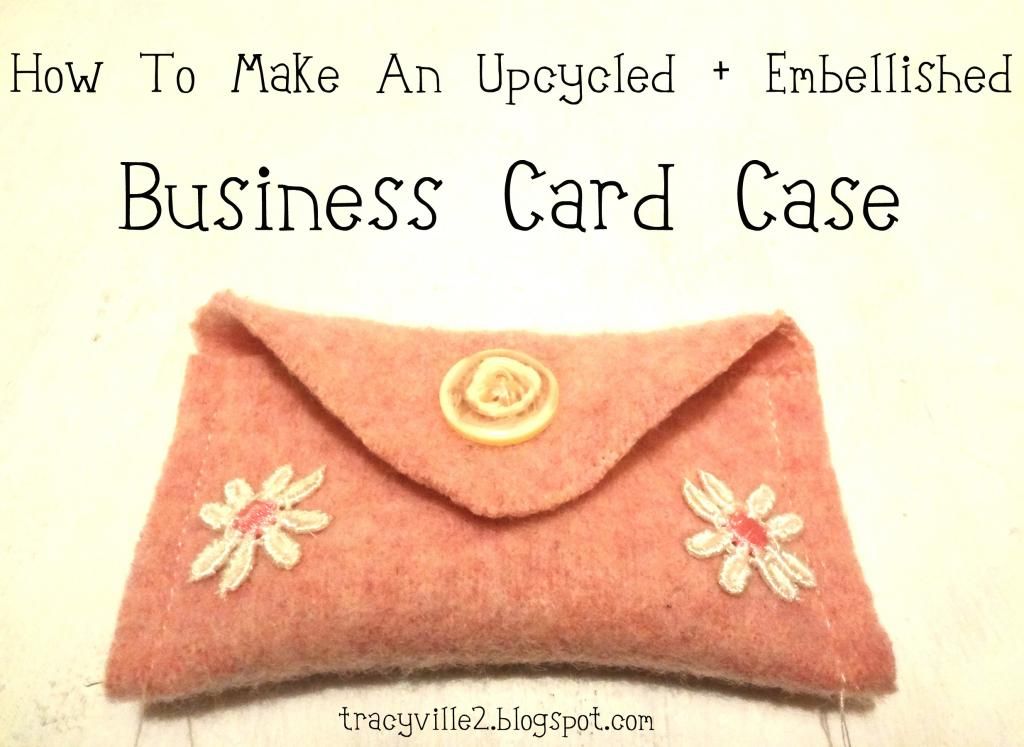 Okay...so yesterday I showed you how to upcycle wool scraps (that formerly lived as a wool sweater), into a super easy business card case. Today, I used the same formula to make the basic case (instructions
here
), except this time, I embellished it with these sweet flowers that I found in my recycled jar of ribbons and what-nots.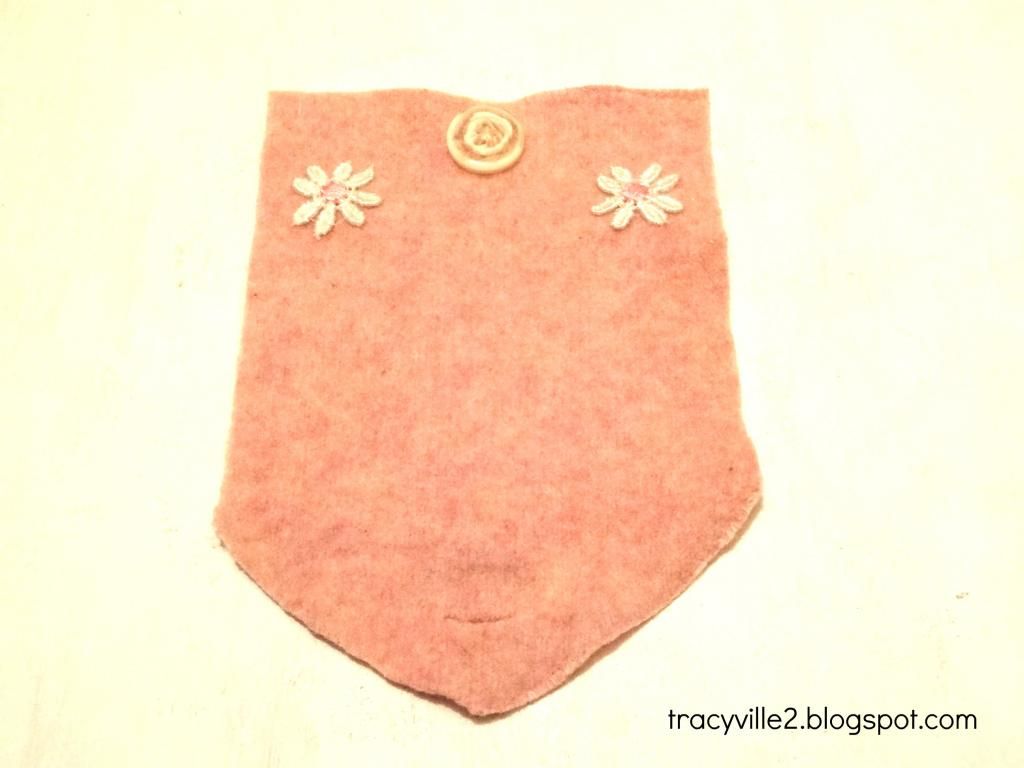 . I cut out my rectangle, snipped off the corners (of one end) into a triangle, added my flowers and button (I would suggest adding your button as the last step). I just added the button at an earlier stage for today's abbreviated instructional.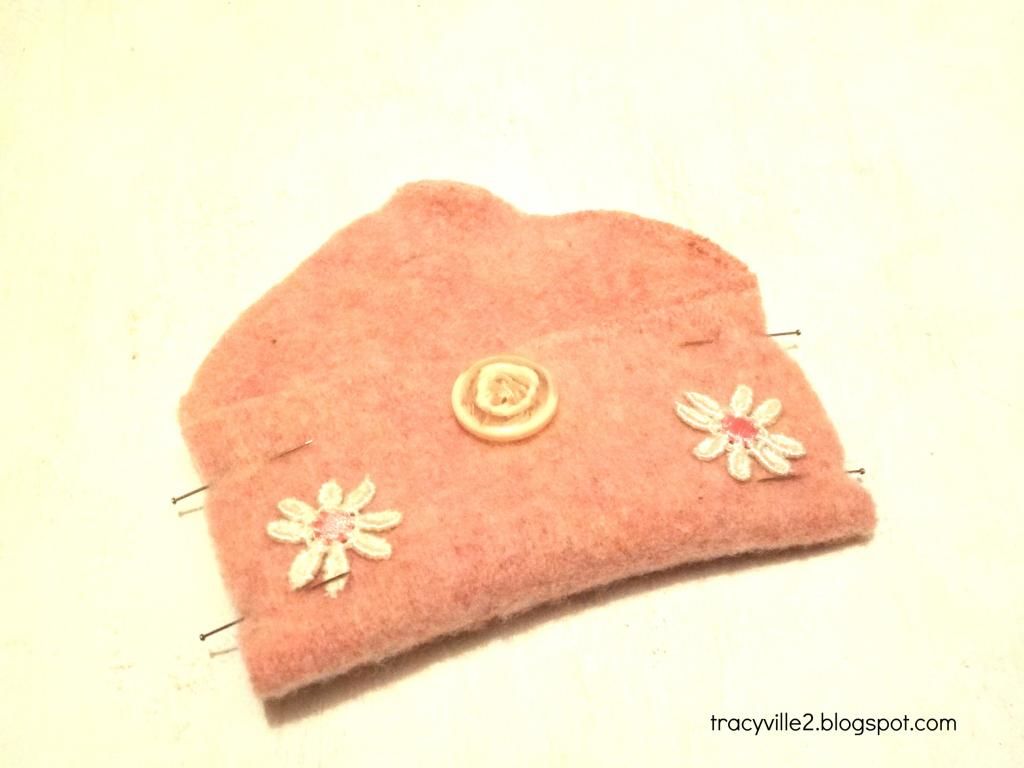 . Fold the bottom of the case to meet the triangular corners of the top flap. Pin in place and sew the sides.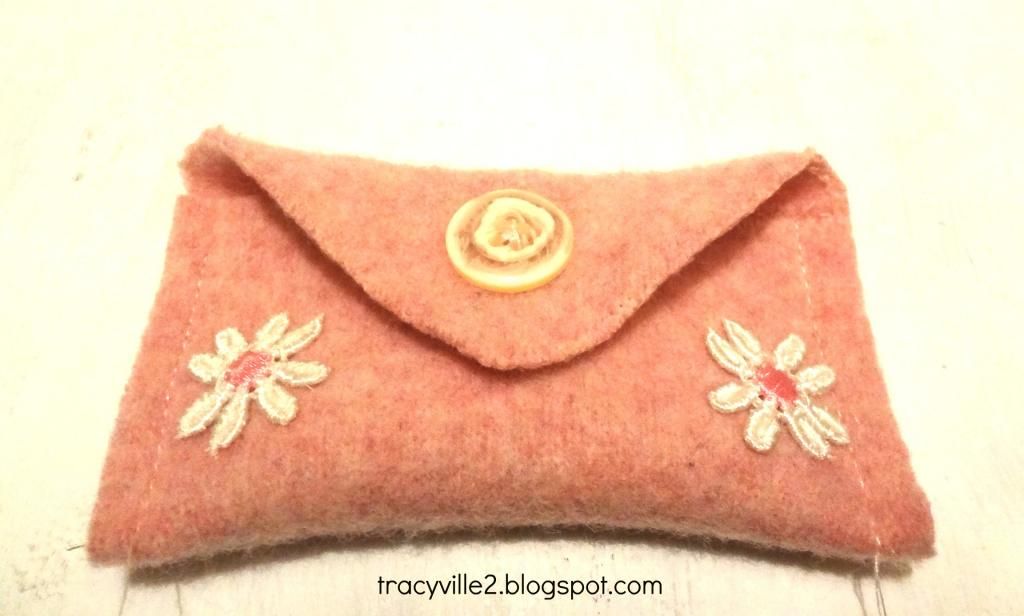 . Fold the top flap (the triangular corners) over the button to mark where your buttonhole should be and cut a slit for your buttonhole. Cut the slit slightly smaller than the button, so the button will be more secure in the hole.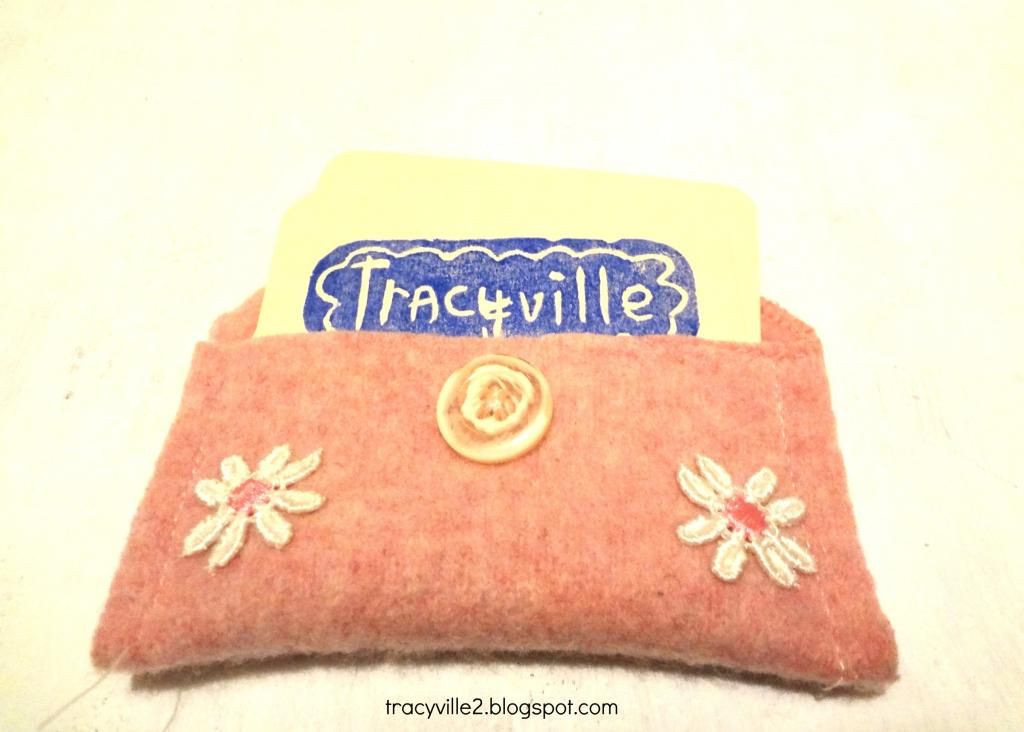 That today's short and sweet version of how to make this business card case. For thorough instructions, check out Part 1 of this tutorial
here
.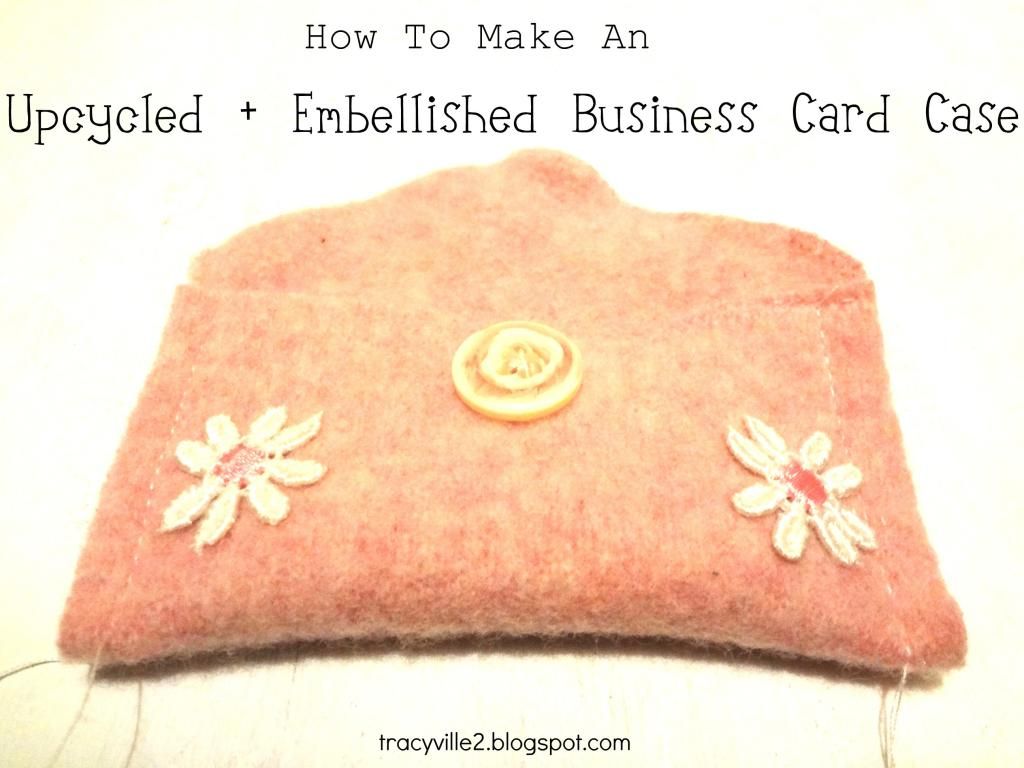 Have fun with this tutorial and remember that you can embellish this case with whatever you have in your goody bag - like buttons, ribbons, beads, embroidery and whatever. It's all about having fun and recycling! Until next time, happy recycle-crafting!
*
This tutorial is dedicated to all the handmade business owners out there who wear so many hats and work so tremendously hard every day, but are fortunate to live their passion! You rock!