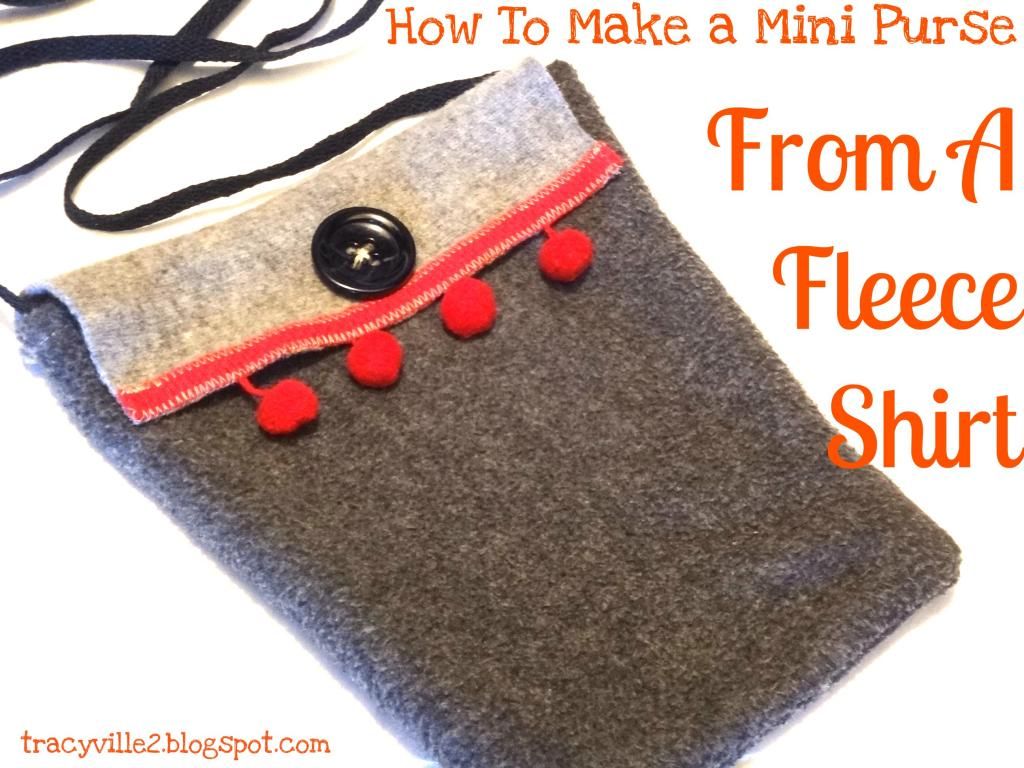 During our last tutorial, I showed you how to make a mini purse that was a bit more funky with the abstract applique, so this time, I'm going to show you how to make one that's a bit more conservative. Also, this one is made from the sleeve of a fleece shirt rather than a sweatshirt like the last one, but you can use the sleeve of most anything. I chose sweatshirts and fleece shirts because the edges don't unravel, thus less work for me. :D
MATERIALS
. fleece shirt sleeve
. scissors
. wool remnant
. shoestring (yup, I used a random shoestring. :D)
. button
. extra material (optional)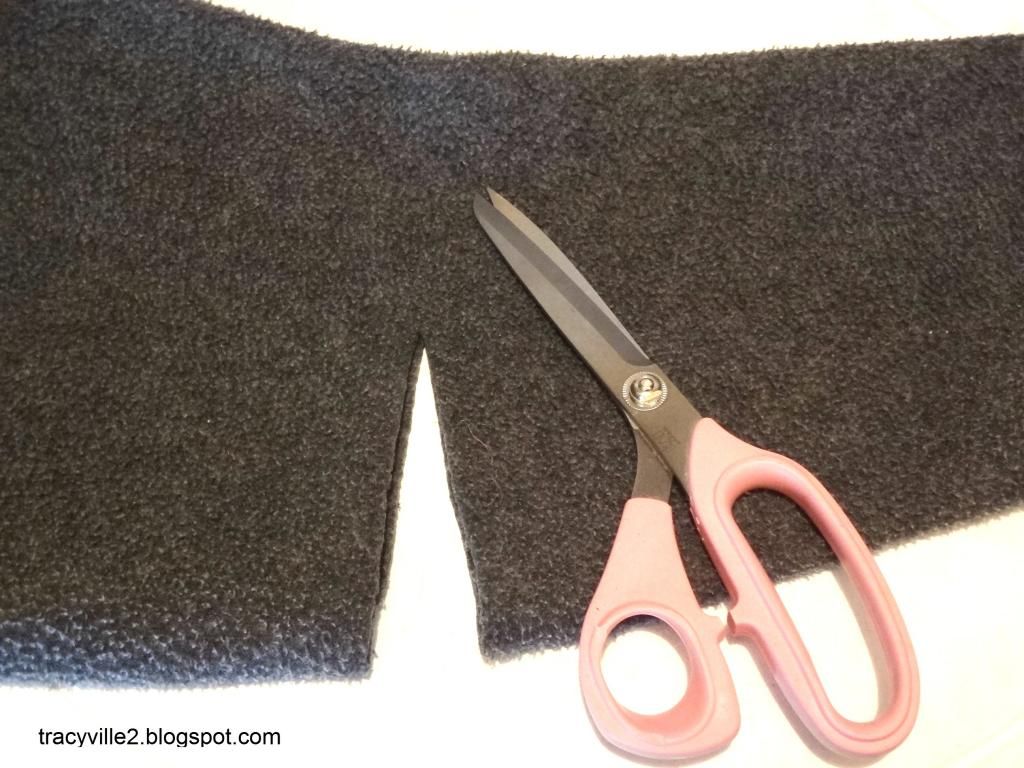 INSTRUCTIONS


- Cut the sweatshirt sleeve to your desired height from the bottom of the sleeve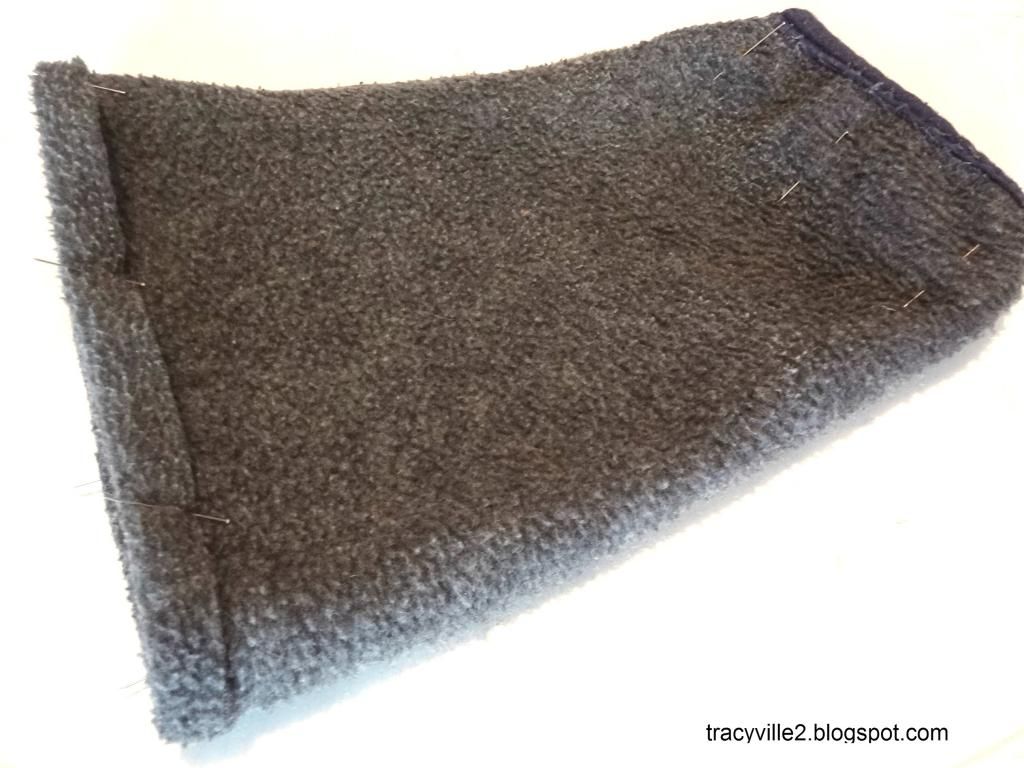 - Turn sleeve inside out (right sides together) and place pins across the bottom of the sleeve. Fold the top down 1/4 inch and pin in place.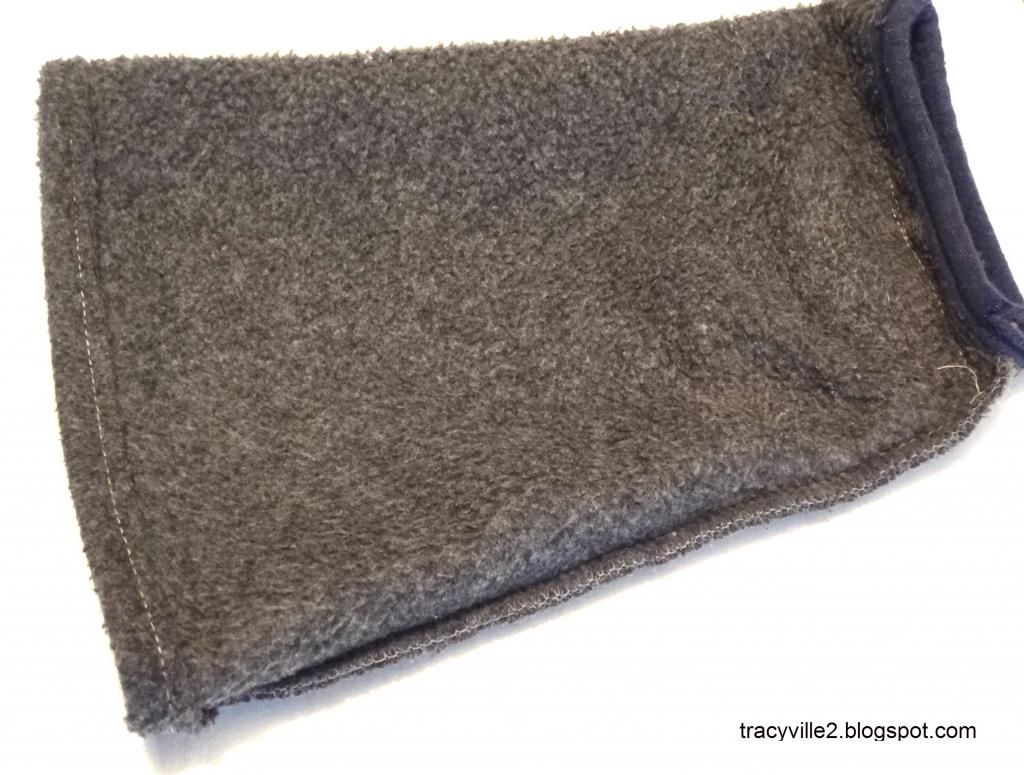 - Stitch across the bottom where you just put the pins and stitch across the top. Cut off the bottom part of the sleeve about 1/8 inch below the seam you just sewed, otherwise, your purse will be bulky at the bottom when it's completed.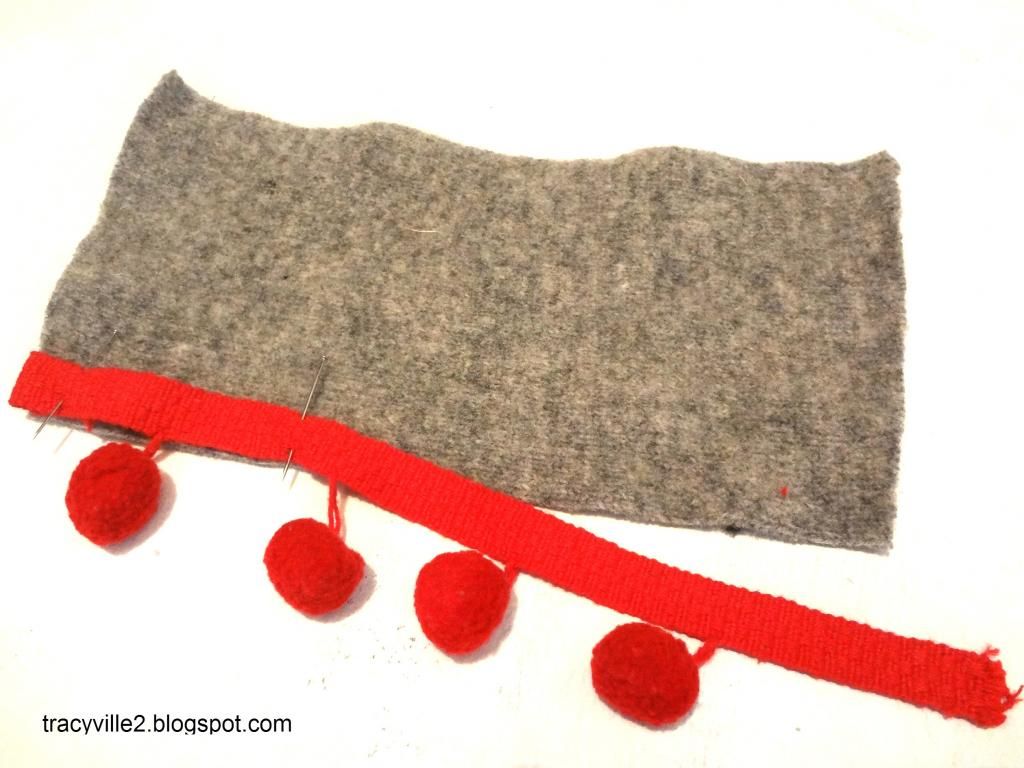 - Cut out your wool remnant to the same width as your purse. You can decorate it with buttons, lace, wool cut-outs, etc. I embellished the bottom of my remnant with a remnant piece of ribbon that had balls hanging from it. I sewed it to the wool remmant using a zig-zag stitch (a favorite of mine for topstitching).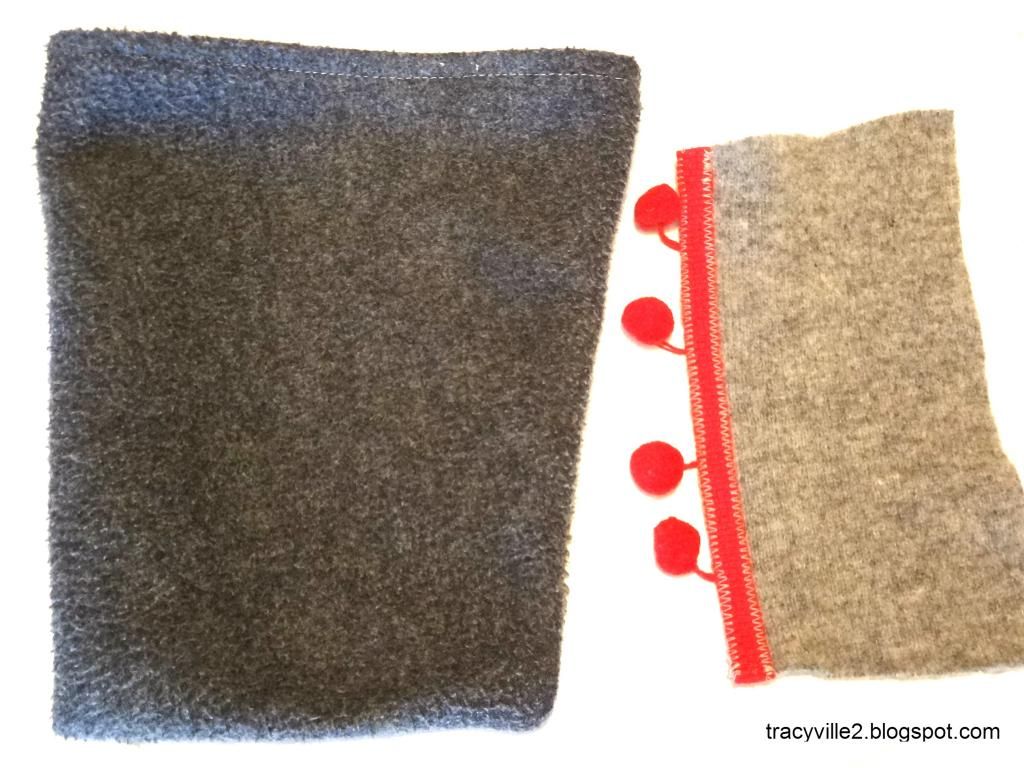 - Turn purse inside out (this time, wrong sides together).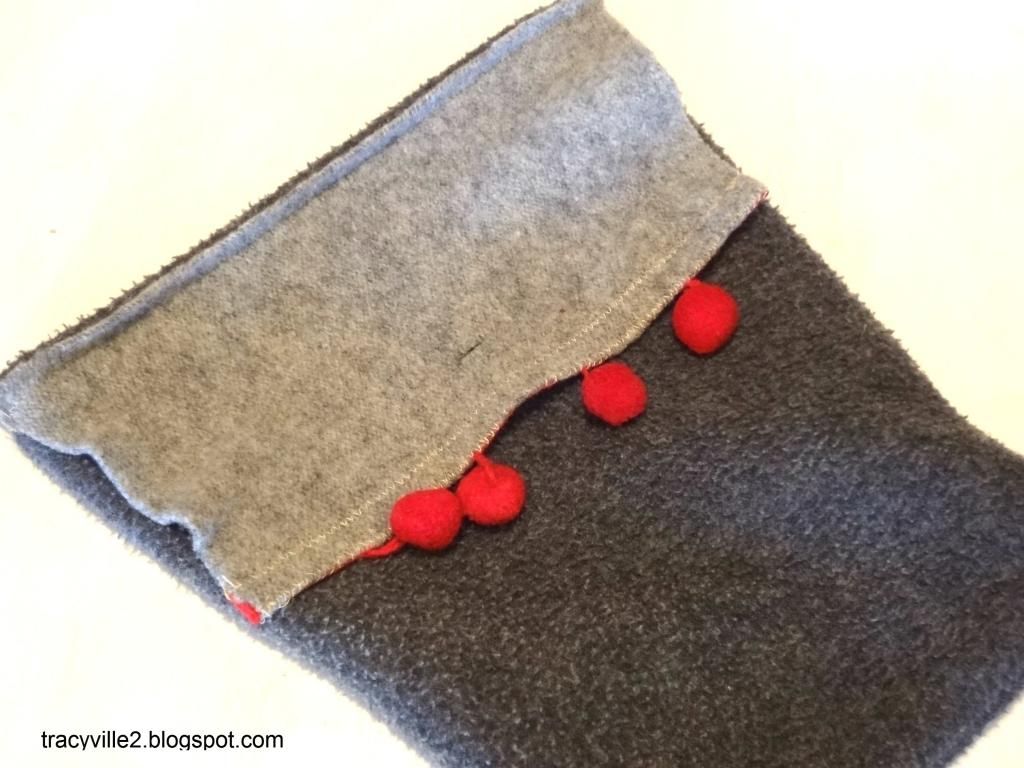 - Sew the right side of the wool square to the right [back] side of the purse and stitch across the top - reinforce the stitching at each end of the seam.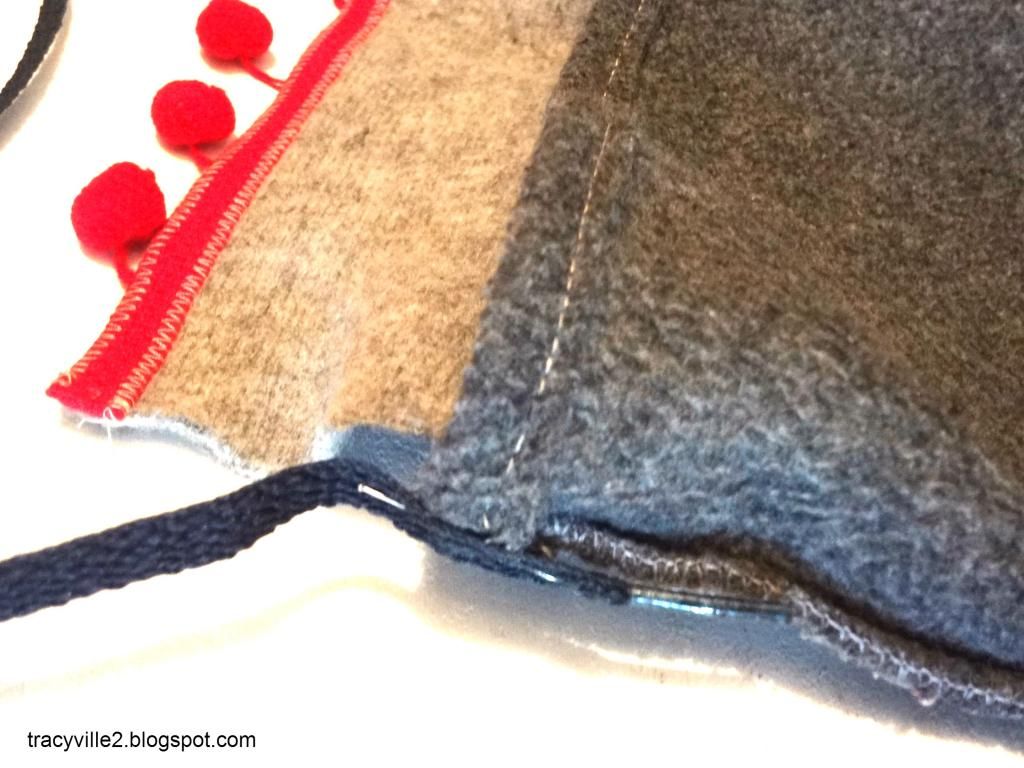 - Pin your shoestring along the inside of the bag and sew in place.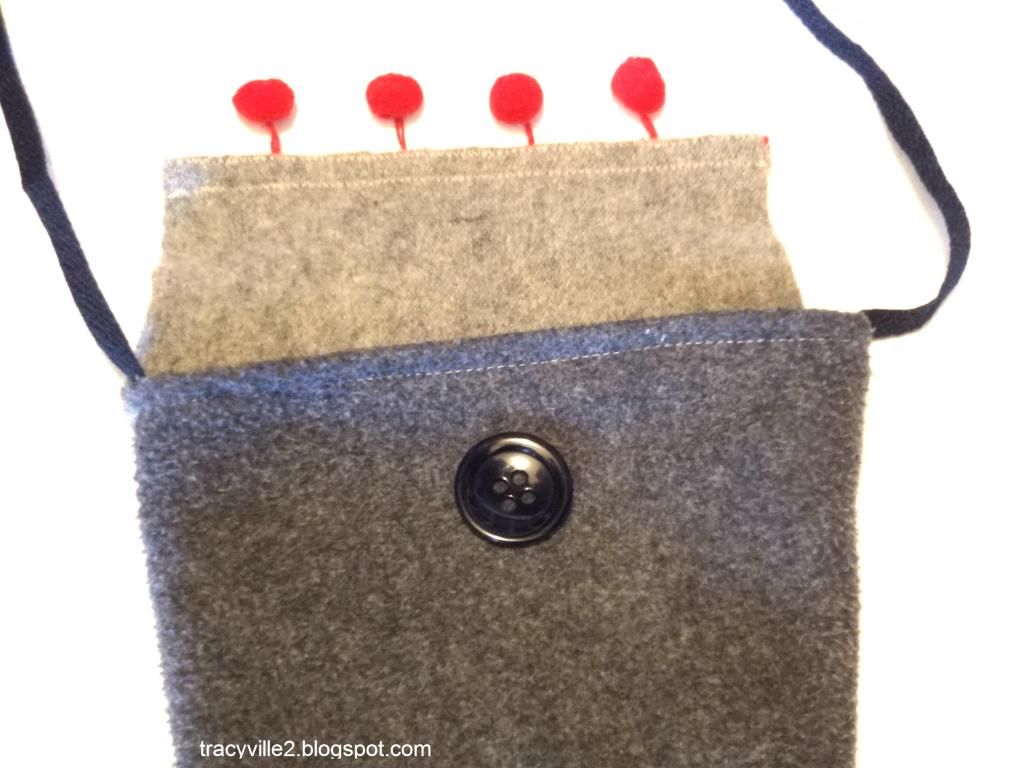 - Place your button in the center of you bag below the seam and sew in place. Fold the wool flap over the front of the bag to determine where to cut the slit for your buttonhole. Carefully cut the slit smaller than the size of your button, so it will hold your button firmly in place. If you cut the buttonhole to big, the button will have a greater likelihood of always slipping out of the hole and you don't want that.

Enjoy your new mini purses upcycled from a fleece shirt sleeve!