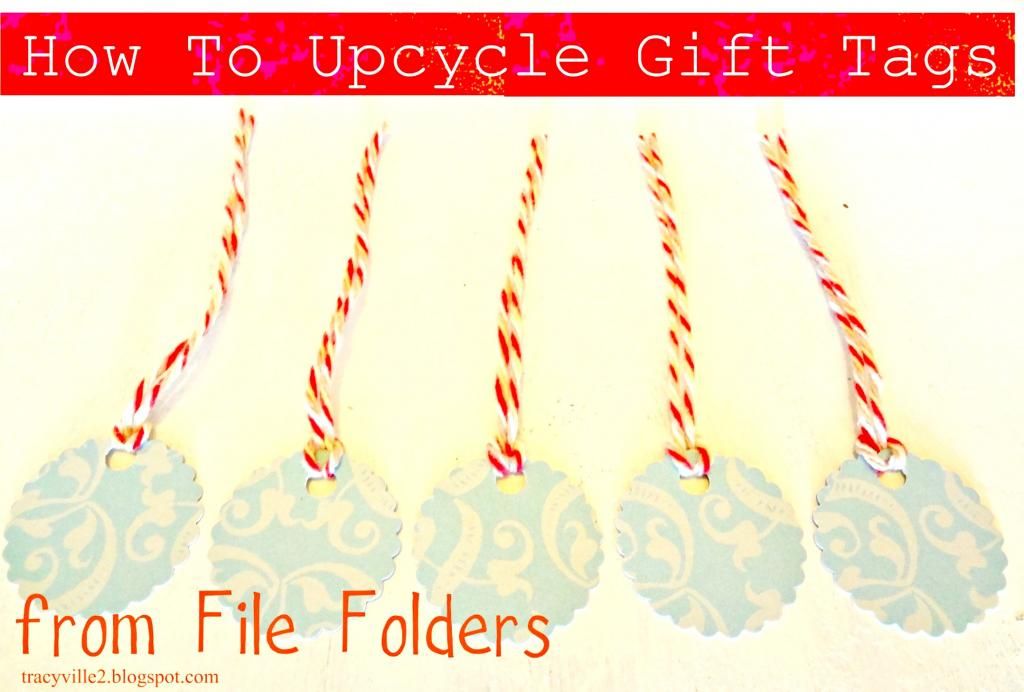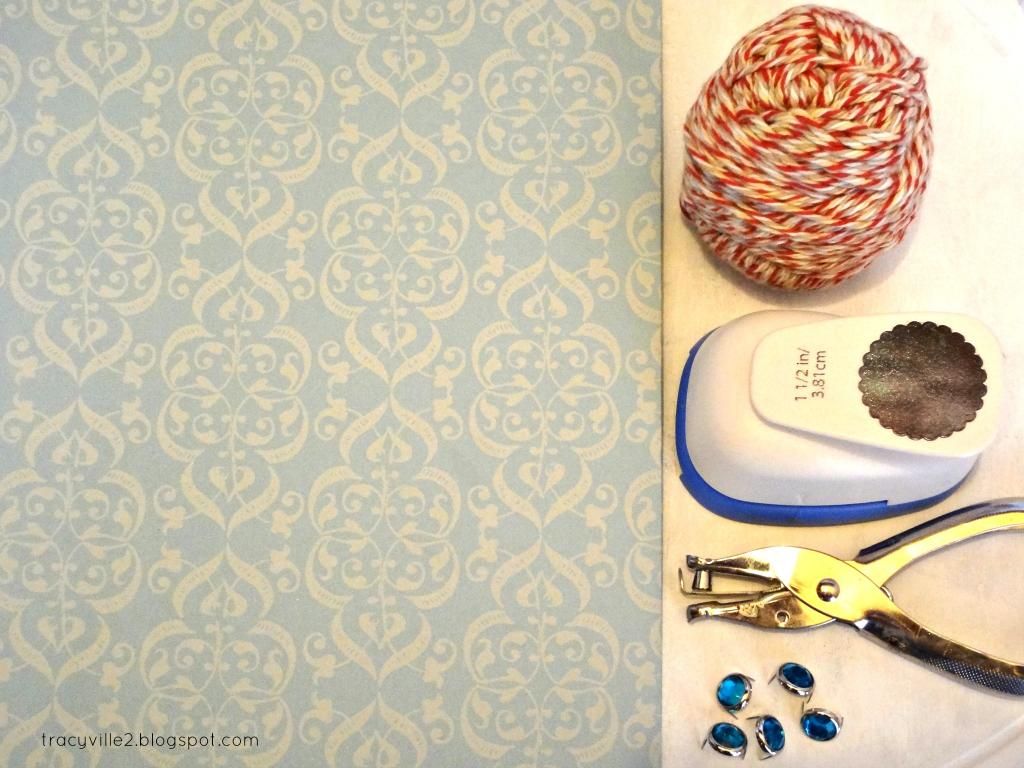 . file folders or decorative paper
. hole puncher
. paper puncher
. string
. sequins or buttons (optional)
- Pull your string through the whole and tie in place.
That's it! You have some cute and easy gift tags. Read further if you want to embellish yours.
EMBELLISHING
I wanted to create a couple of versions of these sweet gift tags and I had these sequins in my stash for years (and have wanted to use them for years, though the occasion never arose until now), so I married the two. The sequins have prongs on them, so I just placed them in the center of the tags and gently pushed them through. If you have other types of sequins, you can hot glue them to the tag or you can glue buttons to them also. Embellish them with what you have and have fun!