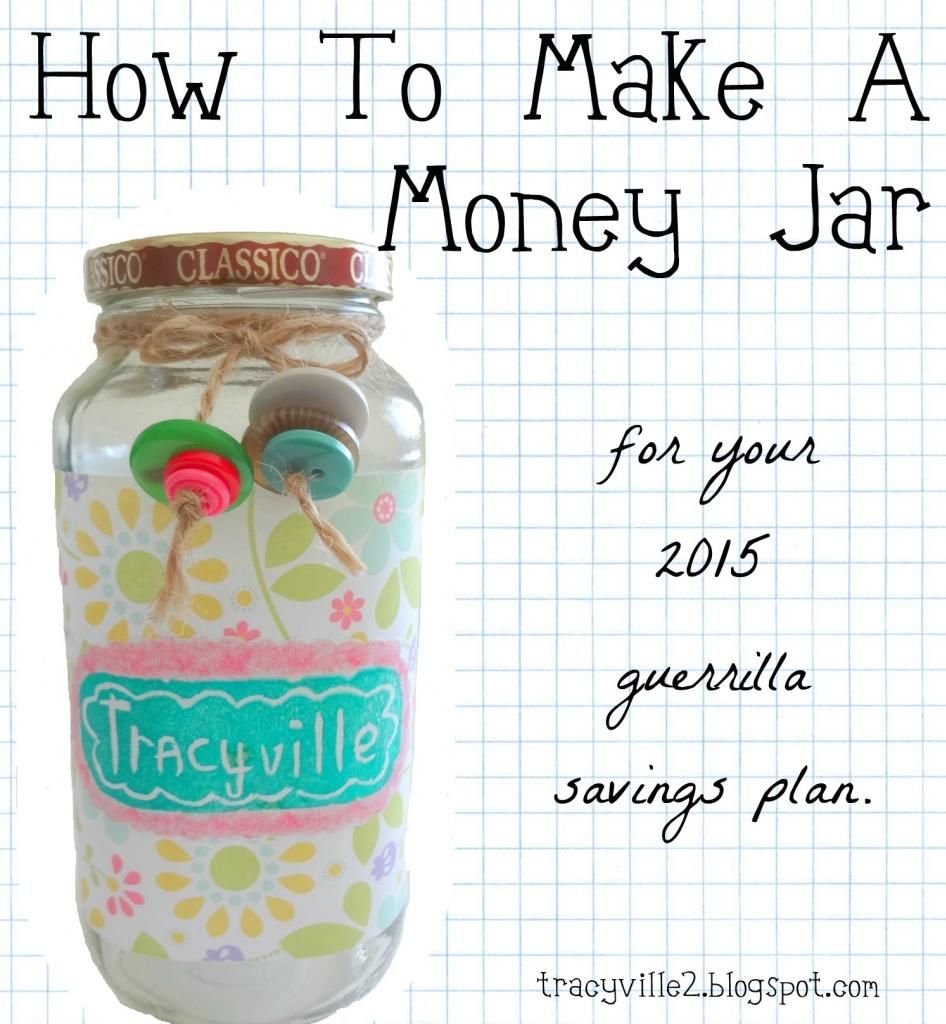 MATERIALS
. recycled [spaghetti sauce] mason jar (or new jar)
. decorative paper
. paper cutter
. piece of scrap white paper
. scotch tape
OPTIONAL MATERIALS
. colored pencils
. fancy scissors (mine are scalloped)
. jute
. glue
. buttons


INSTRUCTIONS
- Using a paper cutter, cut out a piece of decorative paper to the size needed to cover around the center of the jar.
- Tape one end of your decorative paper to the backside of the jar. Carefully roll the paper around the jar and tape the paper in place. You can also glue yours in place.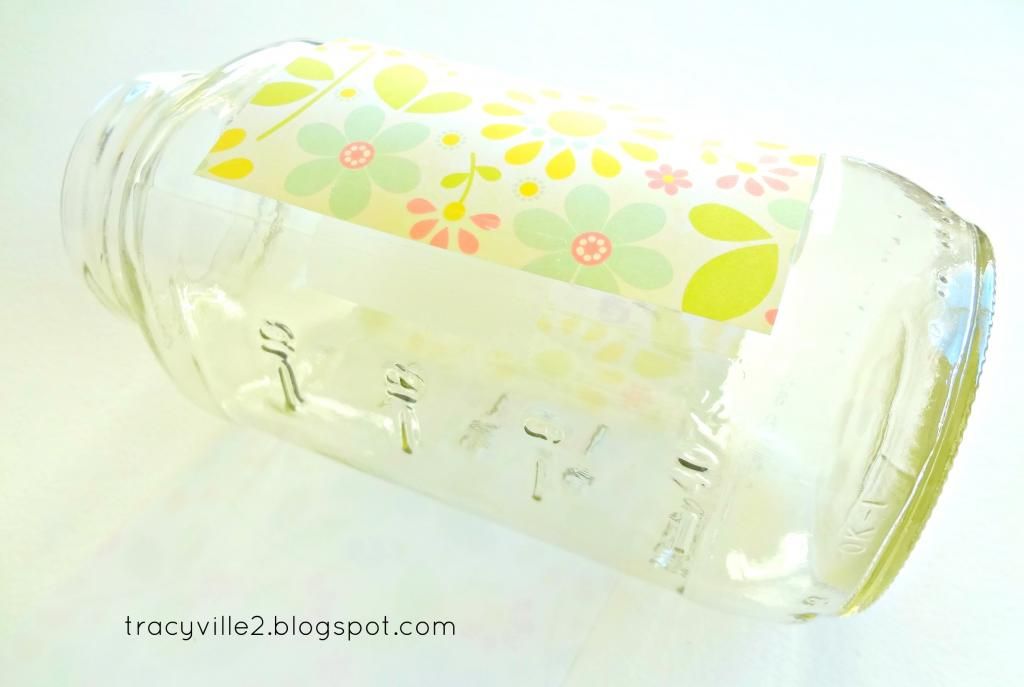 - Create a label for your jar with any paper or labels you have on hand. I don't have any labels in the size I needed for this project, so I created my own with a lightweight cardstock.
I cut out a 3 1/2" x 2" square (above) and stamped it with a Tracyville stamp (below). Then I cut around the edged with my scalloped scissors. Glue the label to the front of the jar.
- The next bit is completely optional...
- For an added bit of visual interest, I strung a few buttons on a piece of jute and tied the button- strung-jute around the mouth of the jar and I used a pink colored pencil to color around the name on my label.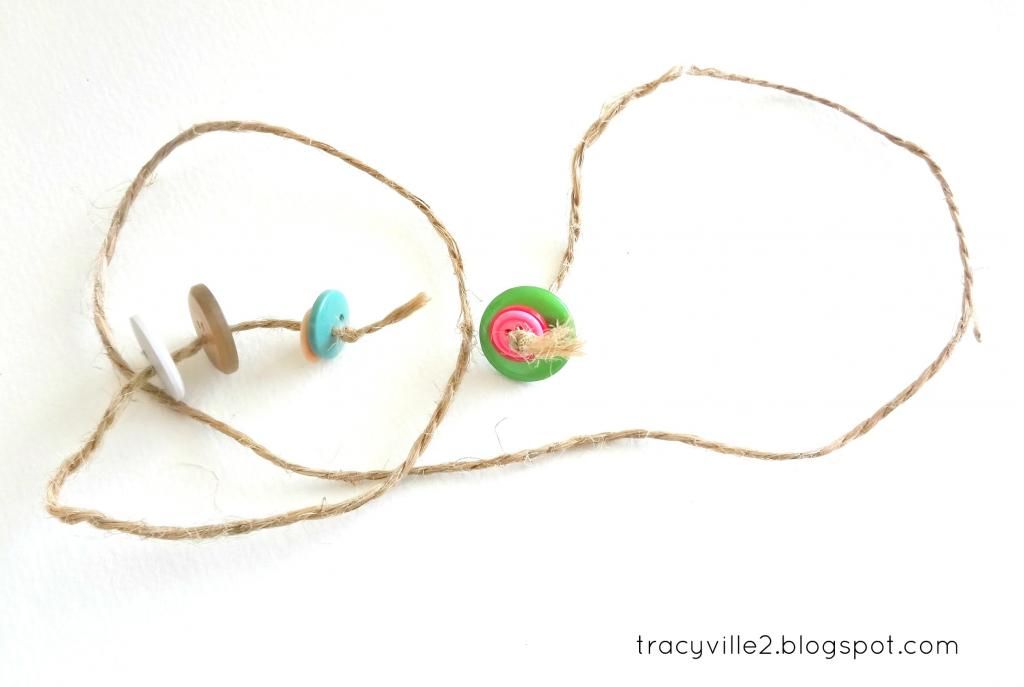 Oh, and I finished mine off by covering the entire jar with packing tape. You can adhere your decorative paper and label onto the jar with glue, but for some reason I went the tape route. That's it! Enjoy your new money jar!
PS: The instructions probably take a bit longer than doing/completing the actual project.
NOTE
: I'm using this jar for my Christmas fund for next year and I'm going to adhere to my 2015 Savings Plan that I created a couple of days ago (see below). Yes, I could put this 'Christmas Fund Money' in the bank, but I'm choosing to go a different route, a funner, more guerrilla, diy savings route. Care to join me? Ha, ha!