Mother's Day is just around the corner and this fast and easy tutorial is perfect for mom's gifts. You can also adapt these gift tags for any upcoming holiday or occasion.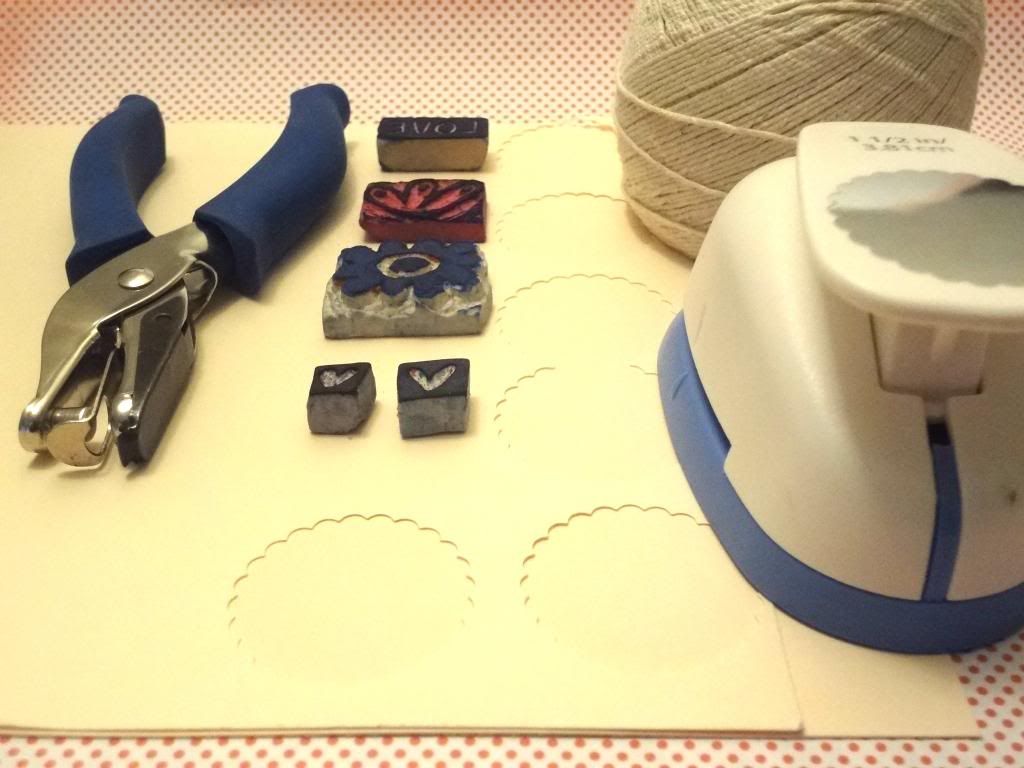 MATERIALS
. cardstock, old file folder or any type of heavy weight paper
. round or decorative edged paper puncher
.stamps
. hole puncher
. string
2
. Stamp your newly cut out paper rounds with your chosen stamps.
3
. Punch a hole in the designated 'top' of your paper round (tag).
4. Cut a piece of string to your desired length and pull through the hole.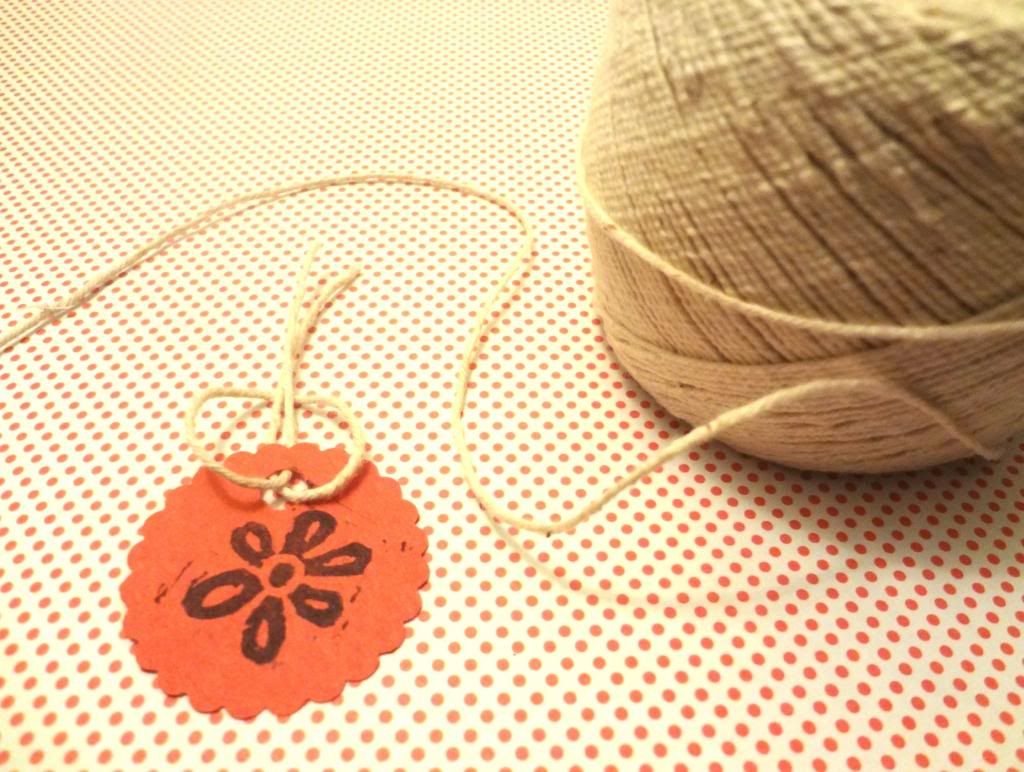 And there you have it. All occasion, handmade, recycled, gift tags.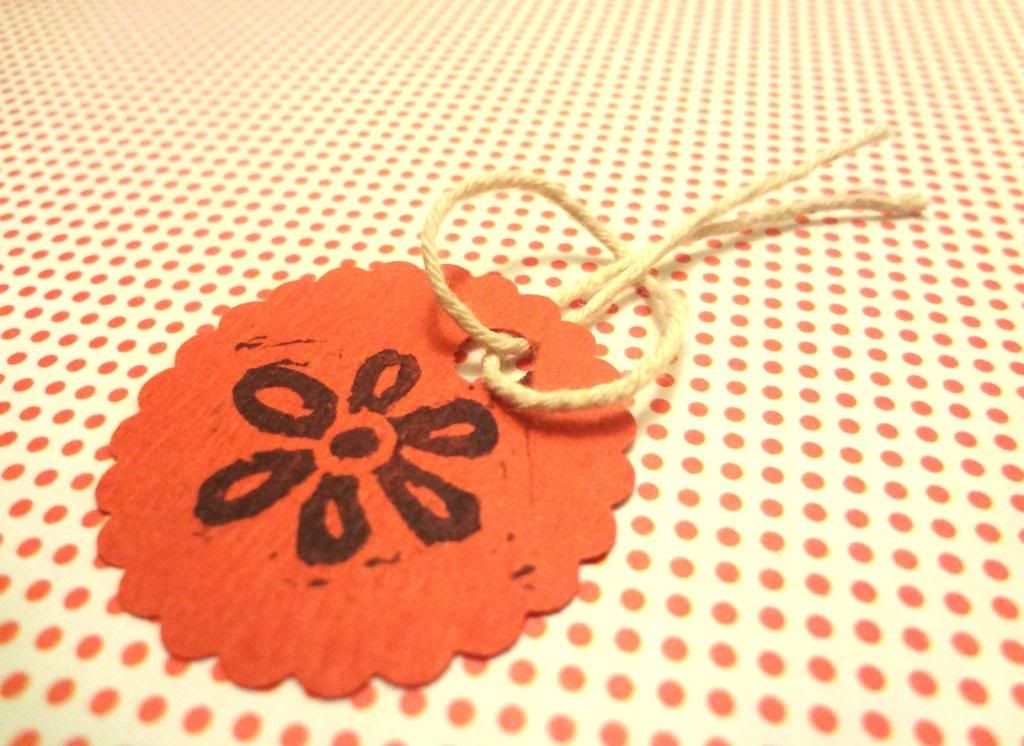 Hope your mom likes them! :)